Ear, Nose, and Throat Services
Feel better!
Ashland ENT wants to help you feel better, fast. We provide a full range of in-office and outpatient treatments to address your ear, nose, and throat concerns.
From simple solutions to complex procedures, Dr. Stein and the rest of the staff at Ashland ENT will help you find your remedy.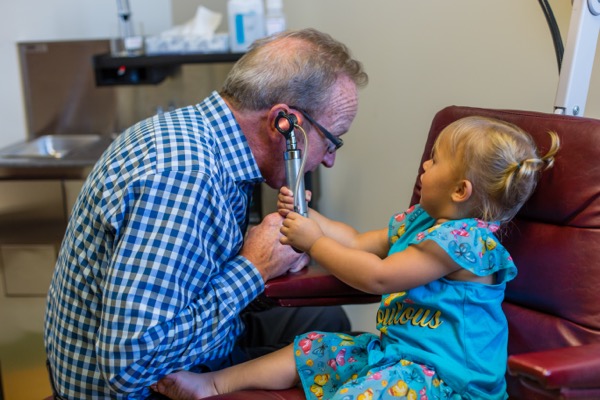 Ears and Hearing
The ear, one of the most delicate and complex organs in the body, is responsible not only for our hearing but also for our balance.
How We Hear

Conditions We Treat
Balance Disorders
Dizziness (BPPV)
Meniere's Disease

Procedures We Offer
Chronic Ear Surgery
Dizziness Procedures
Radio Frequency Turbinate Reduction
Tubes
Nose and Sinus
Poor nose and sinus health can result in headaches, chronic fatigue, and infections that get in the way of being productive or simply enjoying daily life.

Conditions We Treat
Nasal and Paranasal Sinus Cancer
Nasal Tumors
Nose Bleeds
Snoring

Procedures We Offer
Endoscopic Sinus Surgery
Nasal Reconstructive Surgery
Septoplasty
Sinus Surgery
Throat and Neck
When you're facing serious health conditions related to your throat, voice, mouth, or neck, Ashland ENT's team of physicians use the most innovative surgical techniques available to provide services and treatment for a range of throat, voice, and neck cancers and disorders.

Conditions We Treat
Cancer of the Oral Cavity and Oropharynx
Cancer of the Larynx
Congenital Head and Neck Masses
Salivary Gland Tumors
Skin Cancer Surgery
Sleep Apnea
Thyroid Disease
Tonsillitis

Procedures We Offer
Microremoval of Vocal Cord Lesions
Neck Masses
Septoplasty
Sleep Apnea Surgery
Tonsillectomy, Adenoidectomy
Thyroidectomy
Copyright © 2023 Ashland ENT. All rights reserved.
Our Hours
Monday - Thursday: 8:30 AM - 5 PM
Friday: 7:30 AM - Noon
New Patients Welcomed! We participate with most insurances. Please check with your insurance plan to confirm we are a participating provider.
ALLERGY DEPARTMENT HOURS
Monday: 7:30 - 11:30 AM; 1- 4:30 PM
Tuesday: 8:30 - 11:30 AM; 1- 4:30 PM
Wednesday: Injections By Appointment ONLY
Thursday: 8:30 - 11:30 AM; 1- 4:30 PM