Why Ashland ENT?
For over 20 years, we've been helping people breathe, hear, sleep, and live better as a result of our expert and compassionate ENT care. Board certified otolaryngologist Dr. Stein, who wears a hearing aid himself, understands the importance of quality, personalized attention.
Dr. Stein and our team of experienced audiologists and staff will:
schedule your consultation promptly,
perform a comprehensive evaluation, and
offer the best treatment available for your ear, nose, and throat concerns
to get you back on the road to better health and a higher quality of life.
Meet Dr. Stein, Ashland's Preferred Ear, Nose and Throat Doctor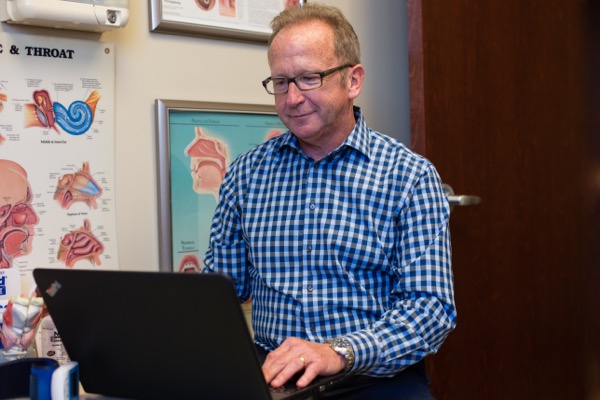 Dr. Stein opened his practice July of 1996 in Ashland, Ohio after completing his residency at Case Western Reserve in Cleveland, Ohio. Dr. Stein became board certified in Otolaryngology, Head and Neck Surgery April of 1997. July of 1999 he purchased the assets of Roth Audiological Consultants and the practice name became Ashland Otolaryngology, Head & Neck Surgery, Inc. dba: Roth Audiology. In October of 2006 the practice name changed to Ashland ENT, Allergy & Hearing Aid Center to better promote the full scope of medical and specialty services provided by the practice. In November of 2006 Ashland ENT, Allergy & Hearing Aid Center moved into their new state-of-the-art facility in the Ashland Medical Center Building located at the corner of Mifflin Avenue and US Route 42 in the Samaritan Professional Park.
Andrew Stein is an otolaryngologist who specializes in the medical and surgical management of disorders of the head and neck and especially those related to the ear, nose and throat conditions.
While otolaryngology is a surgical subspecialty, Dr. Stein is the most capable specialist to evaluate and manage the following:
Surgical thyroid disorders
Allergies
Chronic and recurrent sinus disorders
Head, neck and skin benign and malignant tumors and lesions
Hearing disorders, including infections, hearing loss and balance disorder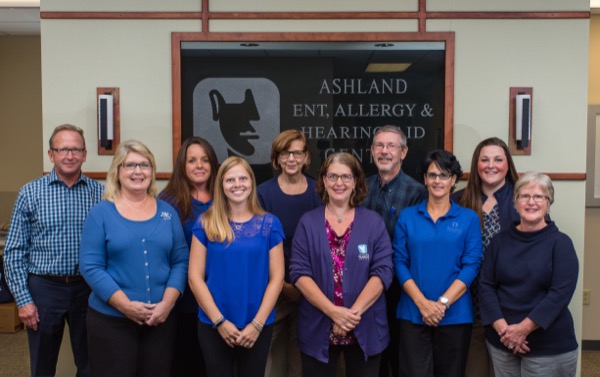 Copyright © 2023 Ashland ENT. All rights reserved.
Our Hours
Monday - Thursday: 8:30 AM - 5 PM
Friday: 7:30 AM - Noon
New Patients Welcomed! We participate with most insurances. Please check with your insurance plan to confirm we are a participating provider.
ALLERGY DEPARTMENT HOURS
Monday: 7:30 - 11:30 AM; 1- 4:30 PM
Tuesday: 8:30 - 11:30 AM; 1- 4:30 PM
Wednesday: Injections By Appointment ONLY
Thursday: 8:30 - 11:30 AM; 1- 4:30 PM